Convenient geographic location
Located in the very heart of Italy, Diakont factory has a winning position as it has a good access to EU market and equal geographical proximity to North America and Asia. This, along with our standardized approach to actuators' design, manufacturing and testing allow us to provide fast lead times of 4-6 weeks to practically any point of the world.
Moreover, our high-tech factory fits perfectly in Tuscany's picturesque landscapes. Just have a look: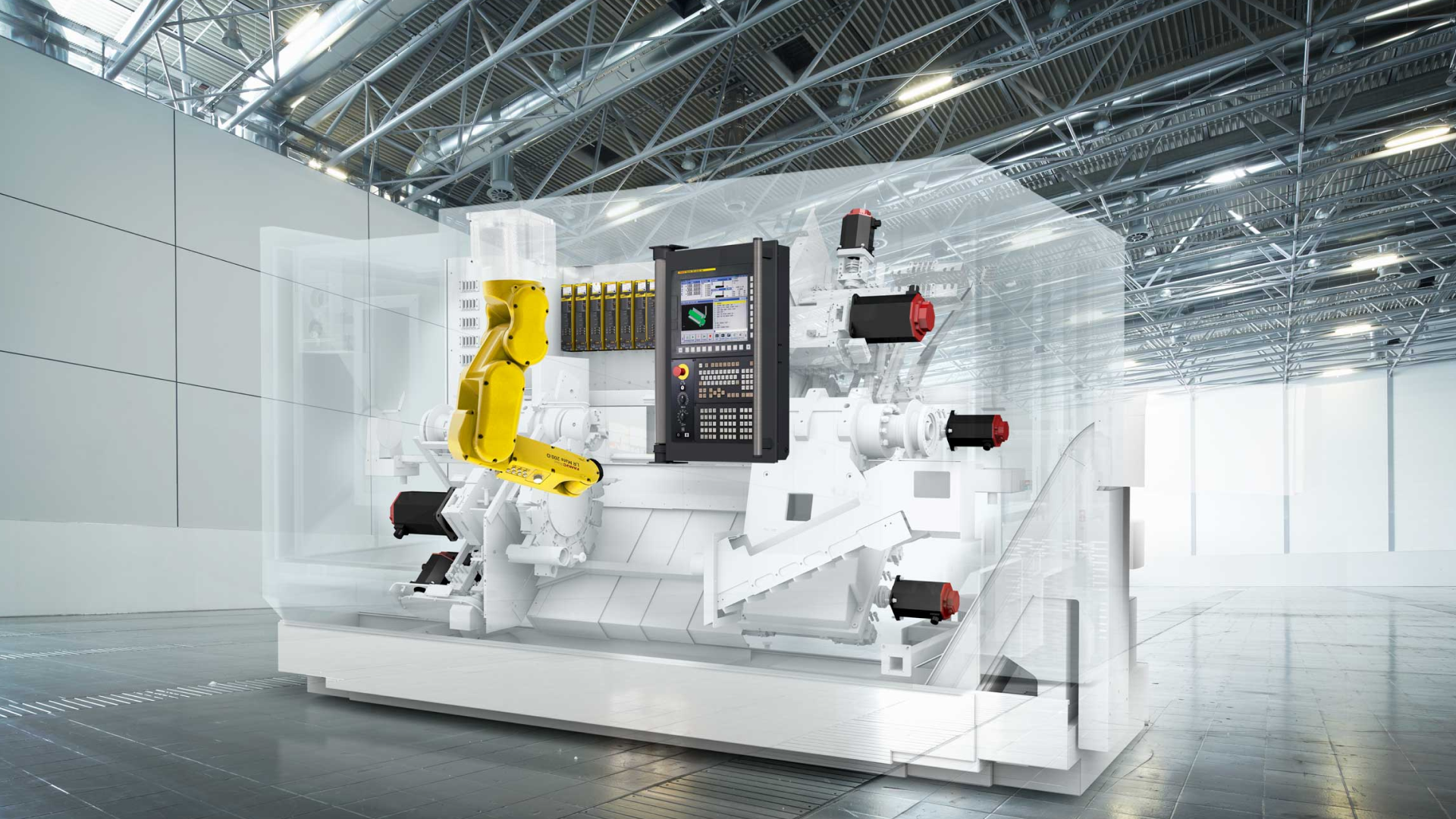 Full cycle of Actuators Production
One of the key advantages of Diakont is that all the actuator models are fully designed, prototyped, manufactured and tested in-house. It enables Diakont to carefully control the quality at every step of the technological process and make sure that our products satisfy most demanding requirements for any industrial application of our customers.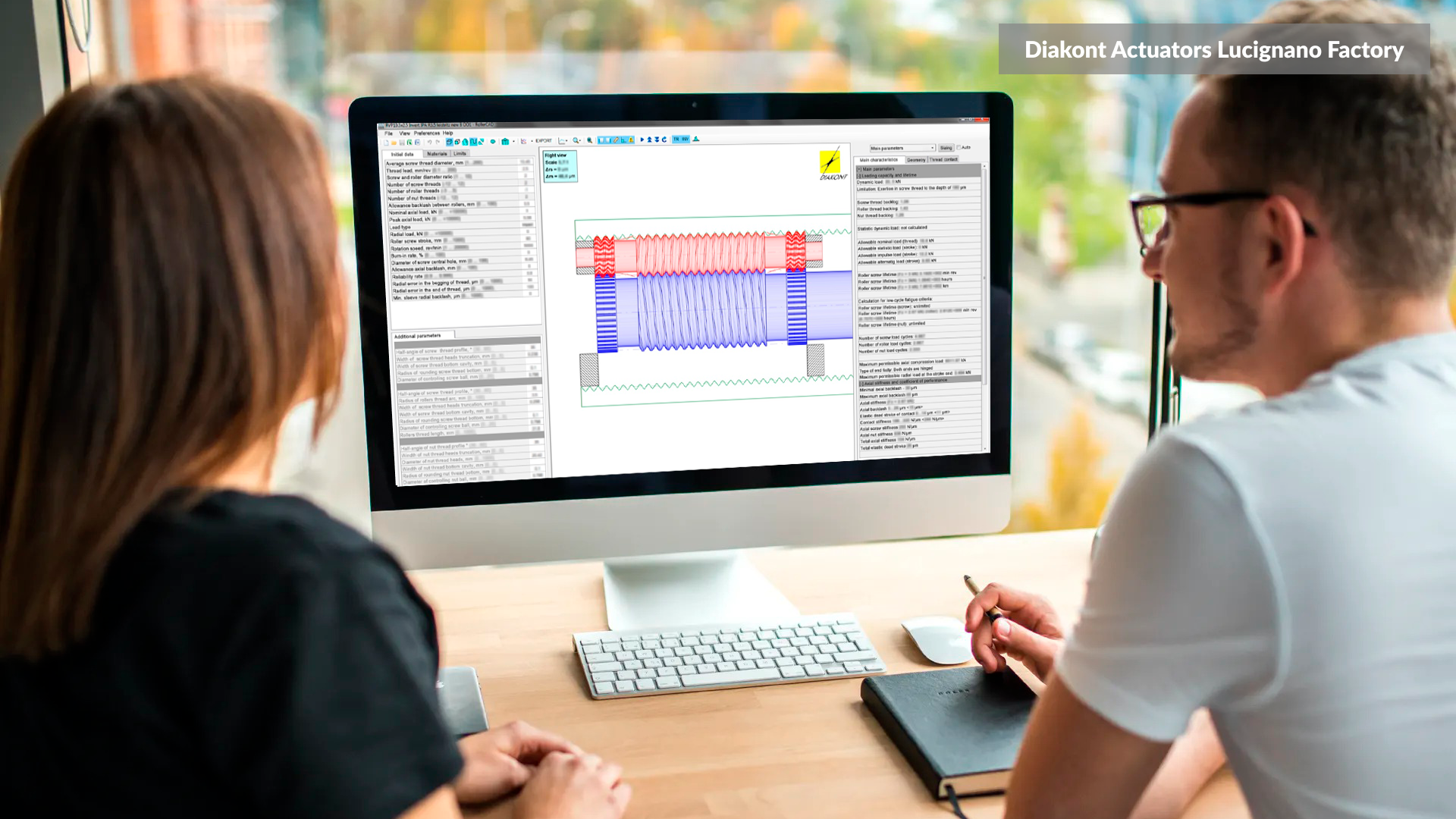 Proprietary in-house developed Diakont CAD roller-screw software. Used for detailed calculations at design stage of new products as well as for on-going modifications of the existing models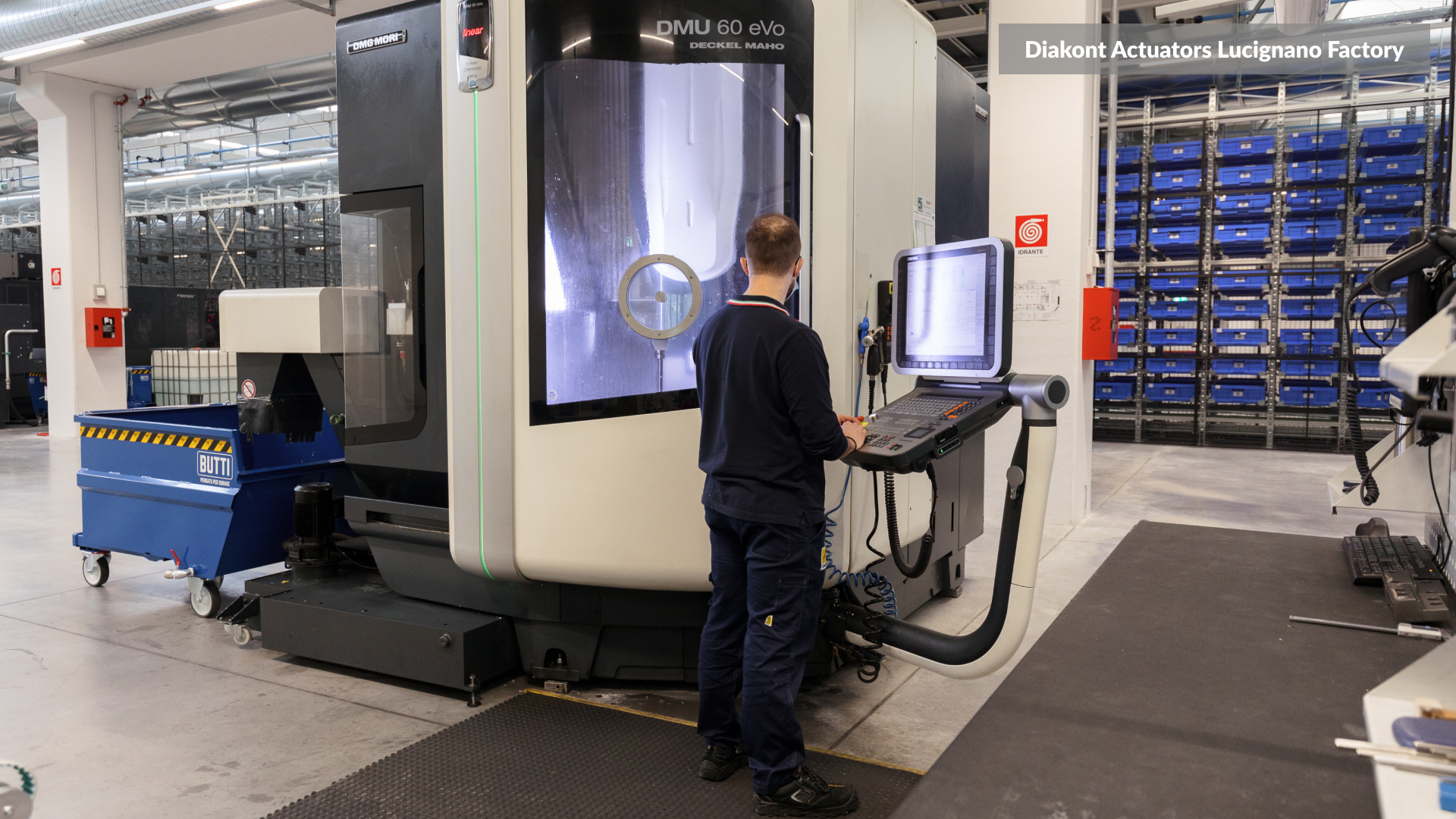 Simultaneous 5-axis CNC grinding manufacturing equipment for fast machining of parts of Diakont electromechanical actuators with most sophisticated designs.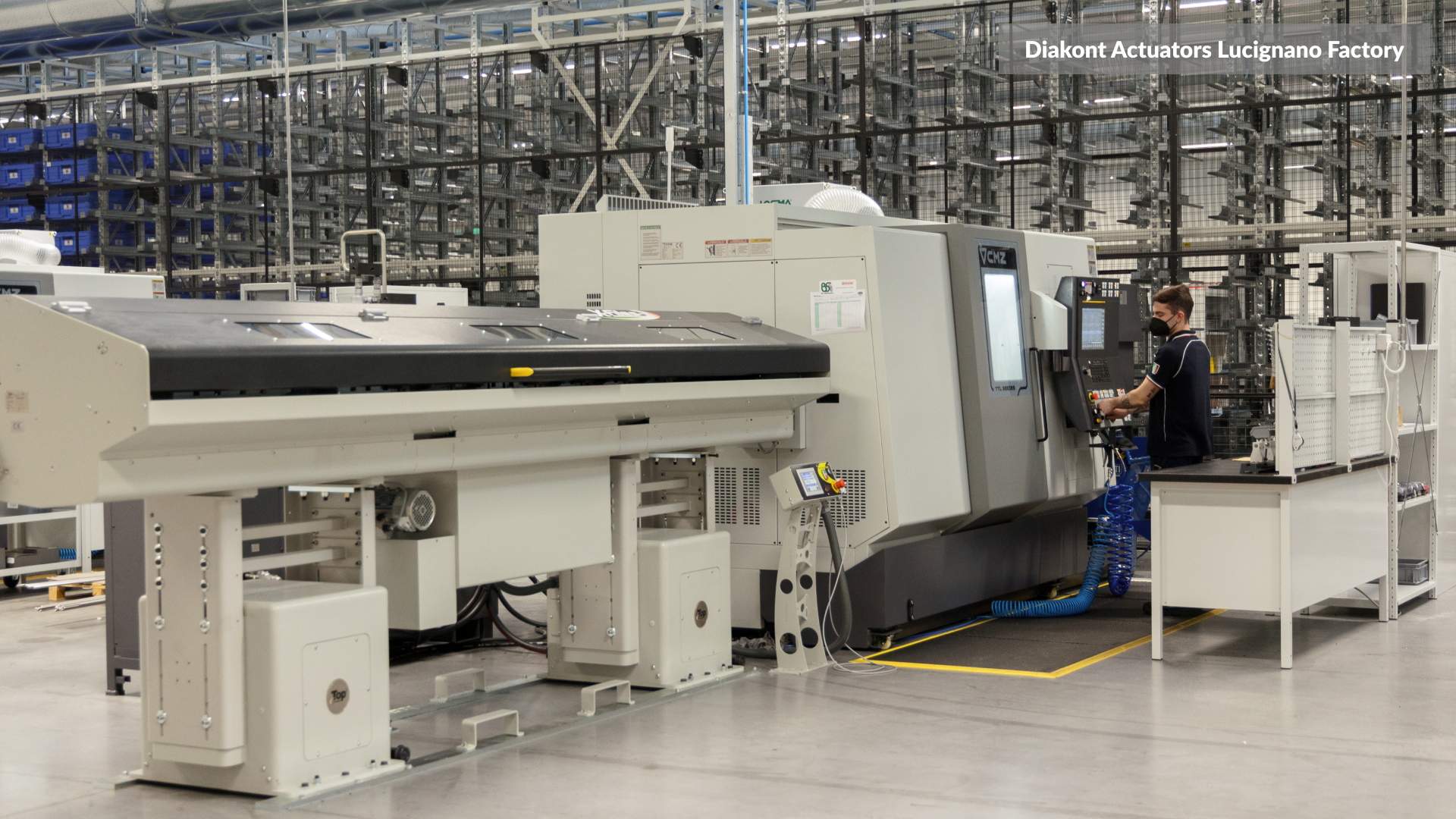 CNC lathe machinery for roller-screw components manufacturing providing highest precision of machining and processing speed.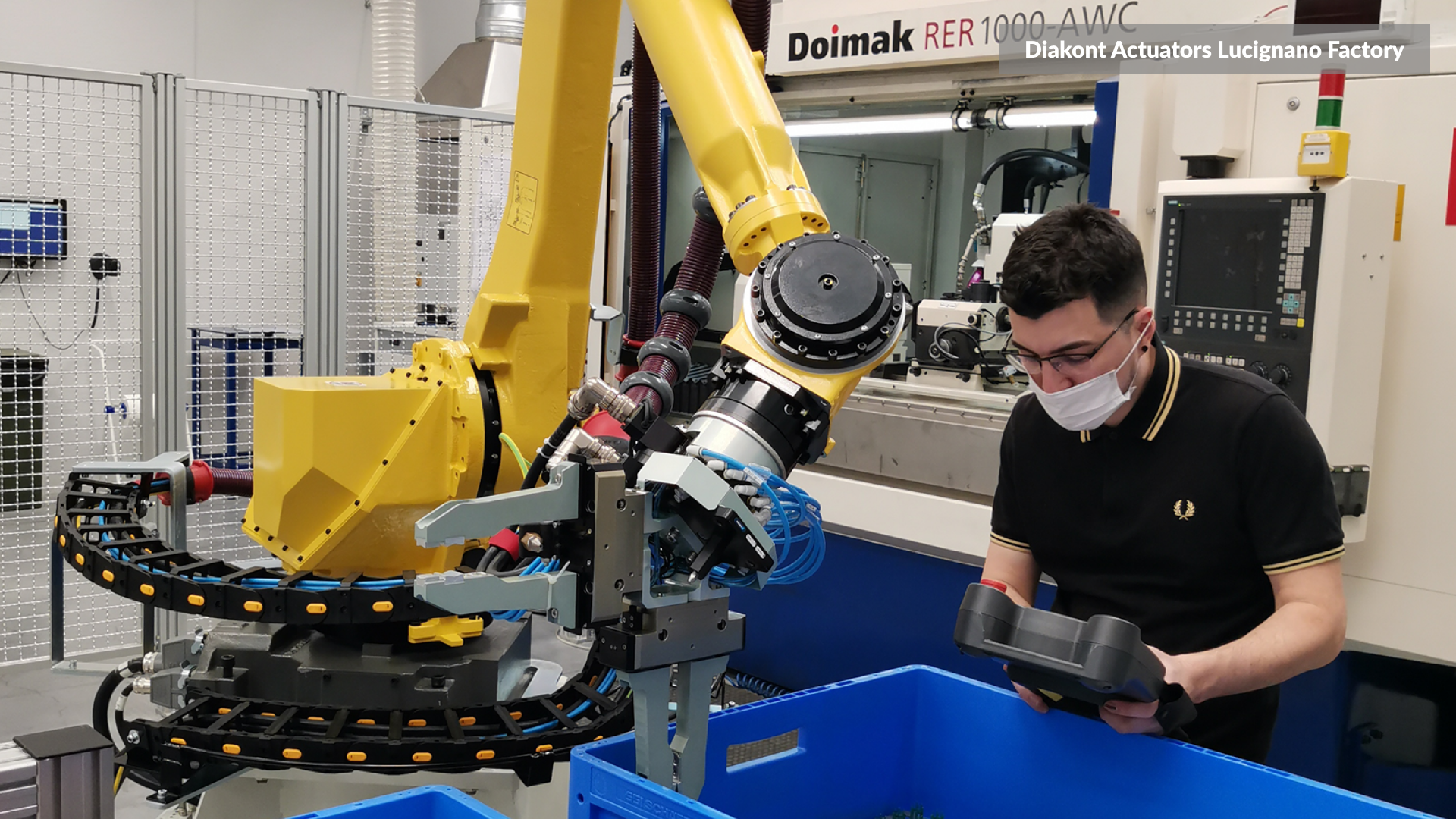 Thread grinding equipment capable of machining parts as small as ⌀4mm forming an automatized manufacturing center in combination with a specially designed robot station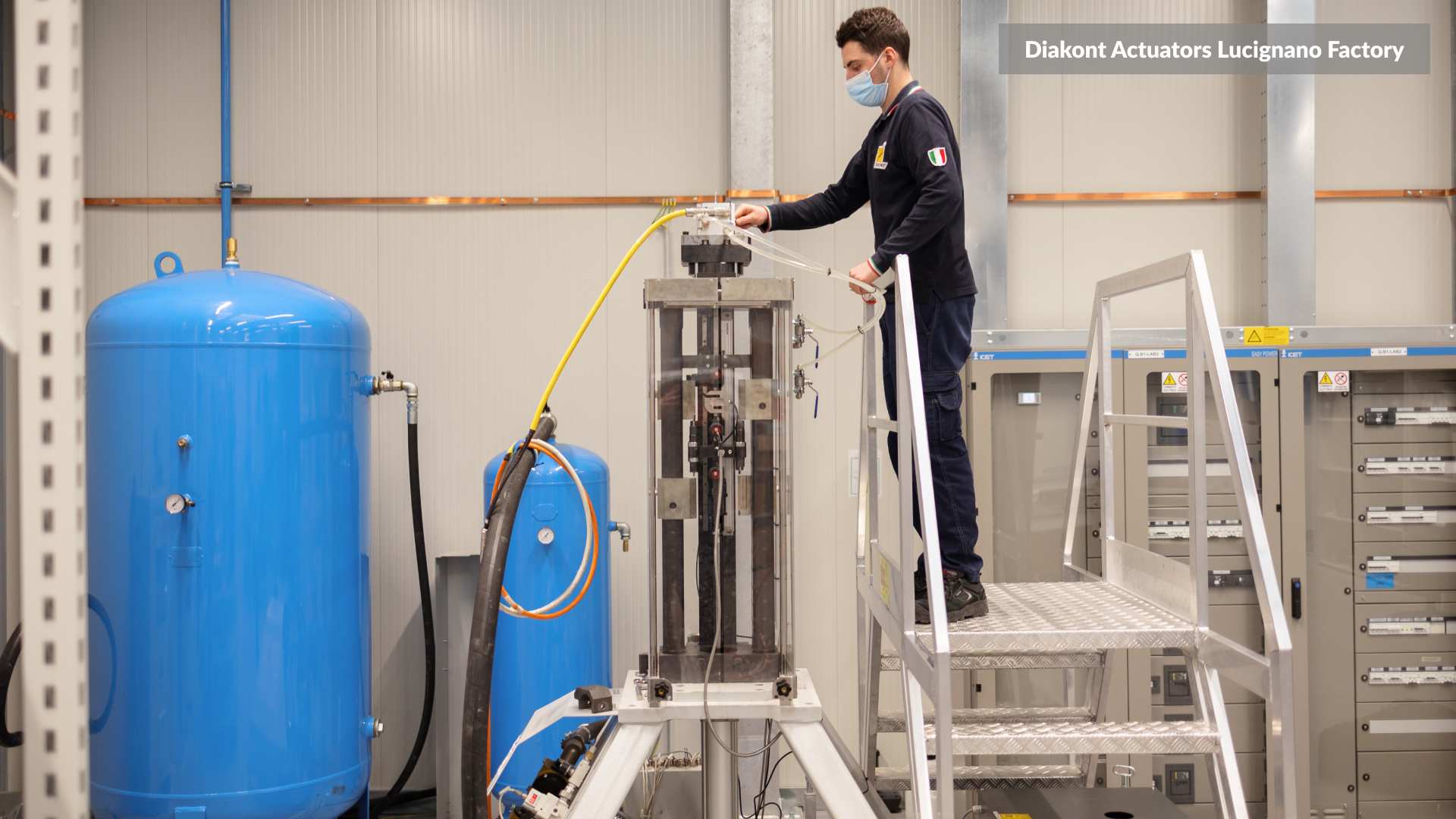 Automated test benches for output control for 100% of actuators designed specially for each application where Diakont actuators are used
Industry 4.0 – oriented approach
From the very beginning of its idea to first prototypes & construction projects towards the actual factory in operation, Diakont facility was meant to correspond to rapidly changing market conditions and dynamic technological shifts. We believe that a key to success lies in pursuing sustainable perfection and rapid exchange of information between all areas of the business, be it the market analysis in search for relevant product ideas, R&D, automated manufacturing or just-in-time packaging and shipment with automated client notification.
The above goals can be reached with introduction of Hyperautomation supported by by a closed-loop system of digital tools and Intelligent Enterprise Management System. A combination of interconnected digital tools for Diakont form two Digital Twins: A Digital Twin of Product and a Digital Twin of Enterprise.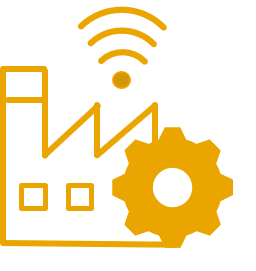 includes product design digital tools (roller-screw CAD, database of standard designs and Product Data Management System) and production process digital tools (Production process CAD, production routes database and MEMT - Model for Evaluating Manufacturing Technologies).
Digital Tools for product design are intended no only for the flexible and efficient R&D process, but also participate in the overall automated decisions making process. For example, a change in the roller-screw design in CAD will automatically trigger changes in the technology of manufacturing (MEMT) down to production system adaptation and stock planning.
Production process digital tools are designed to evaluate possible available technologies for manufacturing of a new electromechanical actuator or its part and choose the optimal technological solution based on existing database, comparison of design variations, cost analysis and other important factors.
Digital Twin of Enterprise
includes Production System Design Digital Tools (Model of Evaluation of Solutions on the Organization of Production (MESOP), Model of Calculation, analysis, and Optimization of the Financial-economic Parameters of production (MCOFP)) and Digital Tools for Production Control (Intelligent Enterprise Management System (iEMS) that integrates the planning and forecasting system (PFS) with the process execution system (PES)).
Production System Design digital tools also complement each other by first analyzing data in order to choose the correct manufacturing technology and then calculating all necessary resources and potential costs to fulfill all operations in an optimal way. Such an interaction between systems is a cyclic process constantly updating the data and providing eventual unit costs while including the information from sales volumes and forecasts.
Digital Tools for Production Control. Using statistical and artificial intelligence-enabled analysis, the PFS automatically manages supply chain planning, delivery time minimization, master planning, scheduling, production infrastructure planning, operational production planning, and operational production response. PES transfers tasks generated by the PFS to production resources and collects feedback on performance. In addition, all manufacturing processes are 100% traceable, so it is very easy to define for example which exact feedback sensor or even which batch of aluminum was used for a specific electromechanical actuator with a certain serial number.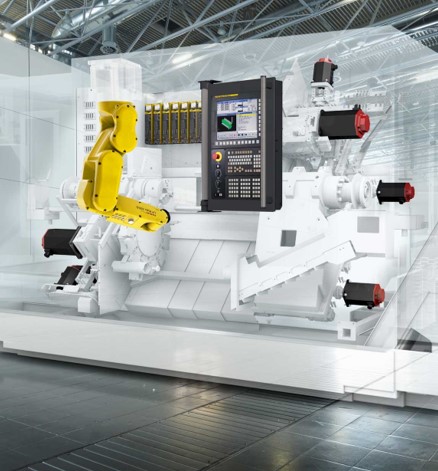 Product Lifecycle Management
Automated guided vehicles
Product Data Management System
Intelligent Enterprise Management System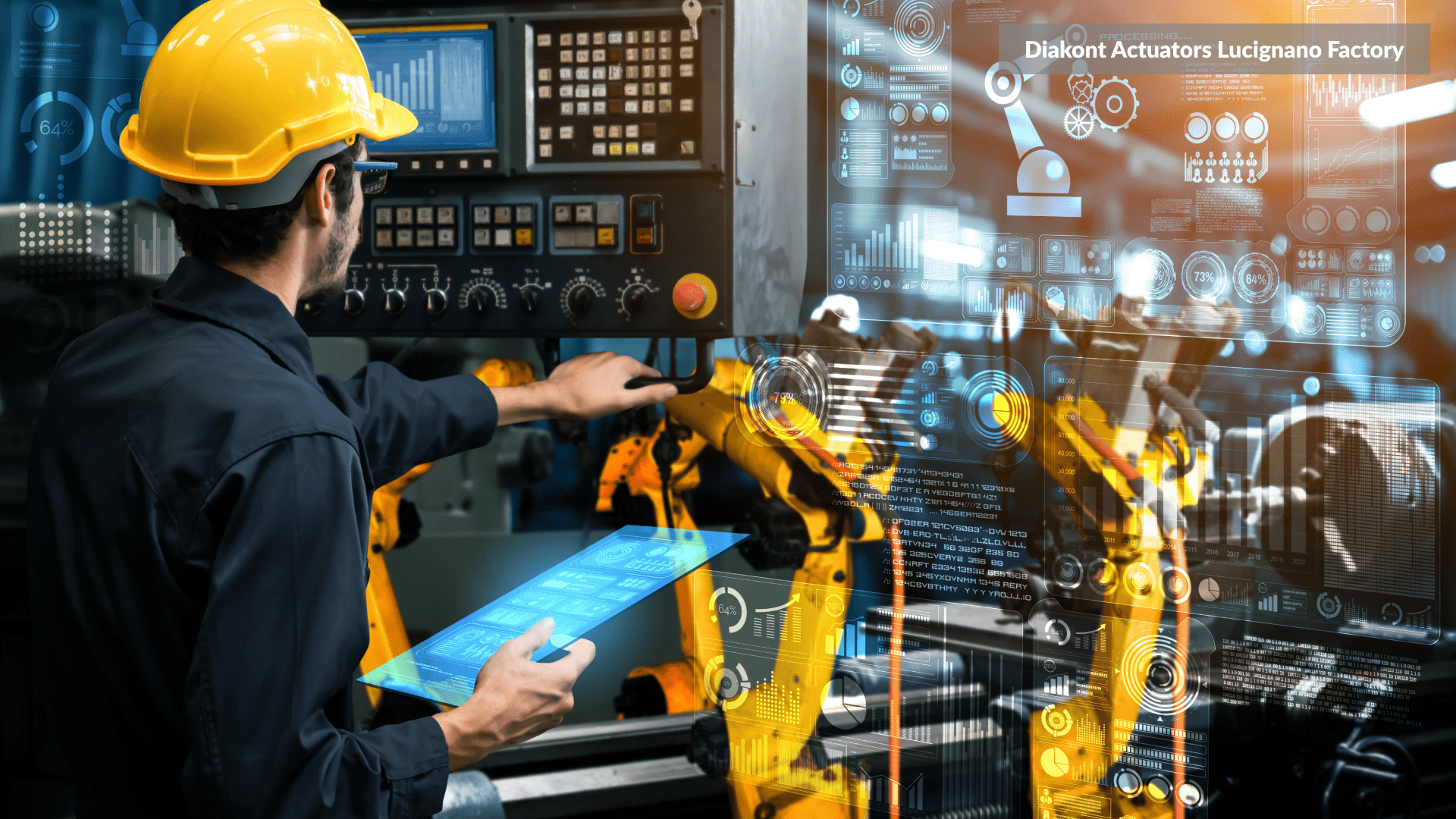 Industry 4.0 Factory with a variety of digital tools to control different business areas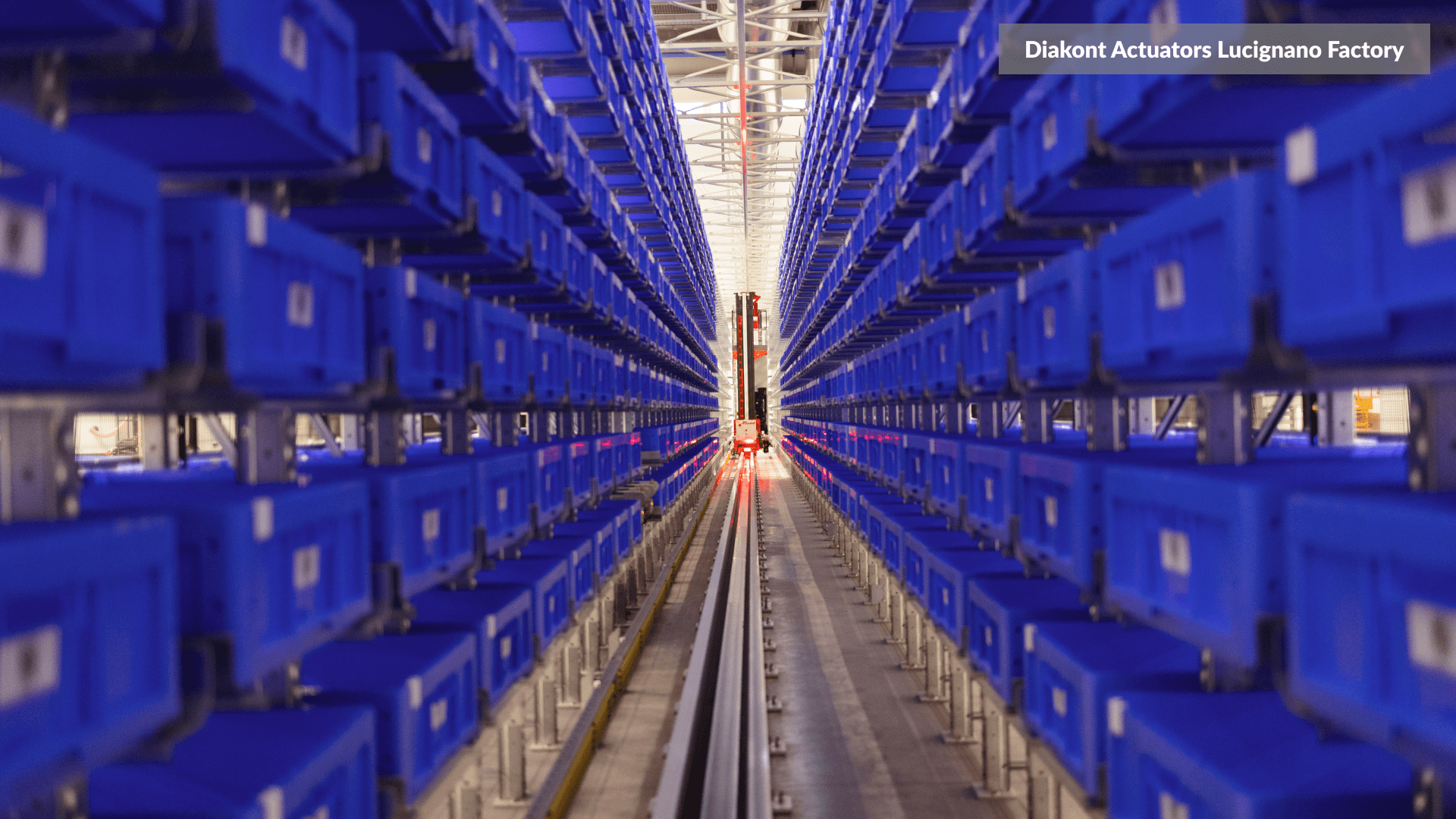 Automated robotized warehouse integrated into ERP and Intellectual Enterprise Management System providing real-time traceability of all stored parts for efficient production supply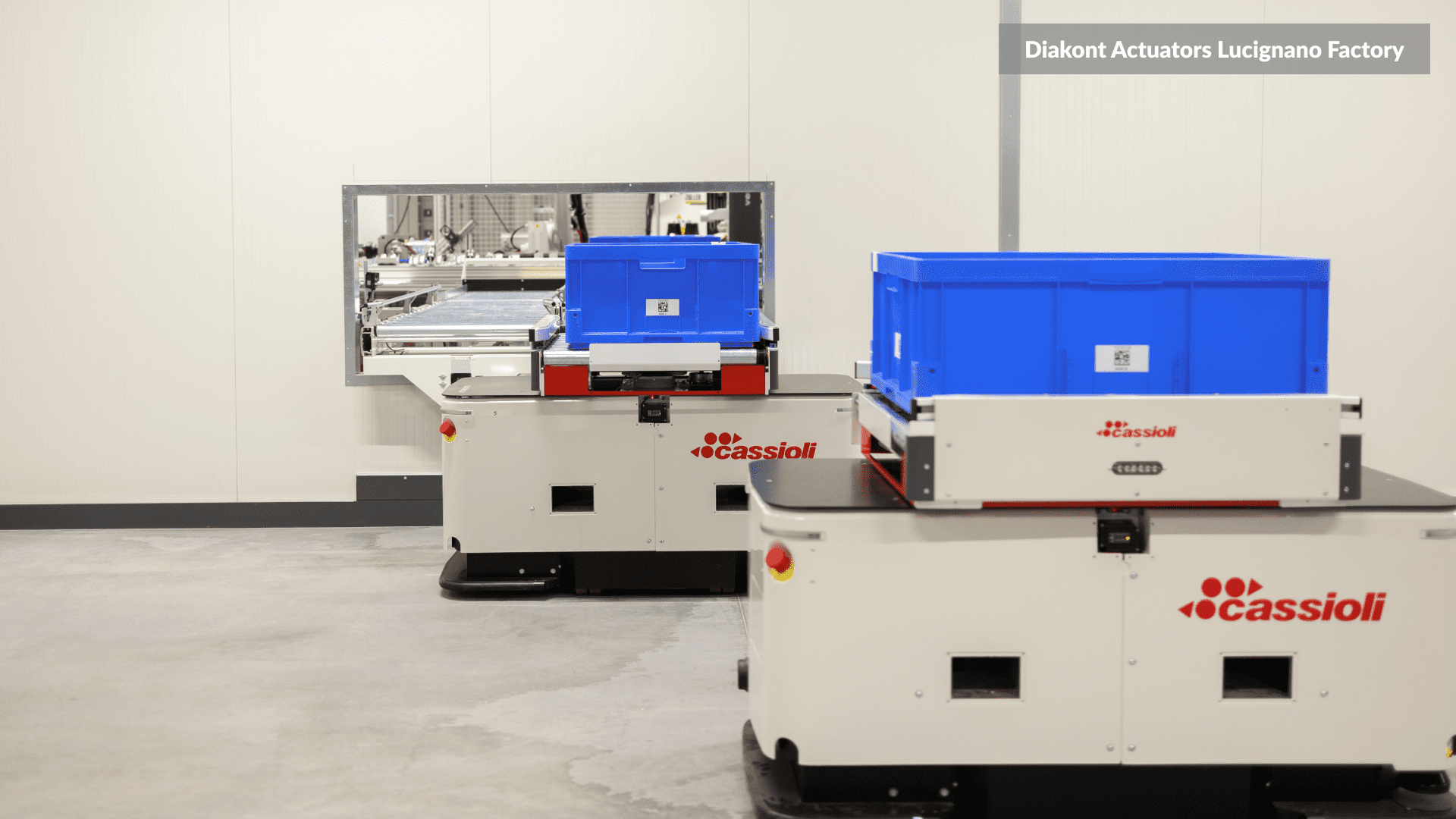 Automated guided vehicles participate in the internal logistics process and supply parts for actuators assembly and resupply machinery tooling according to manufacturing needs
Summary about Diakont Factory:
16000 units
Yearly production capacity
10000 m2
Total factory area
30 markets
Receive our products from Italy
50
State-of-the-art CNC machines
1 micron
Possible machining accuracy